Working Here
When you join Church & Dwight, you're joining a group of dedicated individuals with a passion for our brands and our company. We have a business model where our success is driven by Brands Consumers Love, an organization Where People Matter and being a Friend of the Environment. This enables us to achieve our financial and growth targets. People do matter here at C&D and we genuinely do promote this.  We enjoy problem solving and seek to challenge the status quo, because we know change is critical to success. We are looking for "disruptors" where we want employees to challenge, to be creative, with ideas of how to make us more successful, people who seize opportunities to make things happen and make an impact.  These are important traits we seek in new members of our team.
Compensation & Benefits
At Church & Dwight we recognise that the success of our organisation is a result of our hardworking and dedicated employees. We know our employees drive our top tier performance. The success of our brands and of the company are based on our ability to work together to meet common goals. If we deliver against our objectives to drive performance, we are rewarded. That is why we are committed to providing comprehensive salary and benefit programs.
Our total compensation package includes base salary and performance based incentive programs. Our compensation plan is designed to reward all employees when we deliver against our corporate, international and individual objectives.
Our benefits package includes a health cash plan for all employees, a competitive pension scheme (matching contributions up to 9%) and depending on the role, workplace flexibility.
Professional Development
At Church & Dwight, we're committed to ensuring that all our employees have the opportunity and resources to develop their careers.
Career Development
We recognise our people's contributions by giving them increased responsibilities for "stretch assignments" and opportunities for promotion. Through our annual appraisal process, all employees are encouraged to team up with their managers to create Individual Development Plans, with a focus on both enhancing their current skills and building new skills for future assignments. Employees can gain valuable experience by participating in cross-functional projects or assignments to help them round-out or diversify their career. Additionally, an internal job posting system notifies employees of new career opportunities as they arise.
Training & Development
We believe that employees learn best from on-the-job experience. So, our training & development includes a combination of on-the-job assignments, e-learning, and classroom training.
Coaching & Feedback
Ongoing feedback is a critical component of employee growth. It ensures that performance goals are established, expectations are clear, and organisational behaviours are met. Our people receive informal feedback from their managers on a regular basis, as well as more formal feedback during the year.
What our employees say?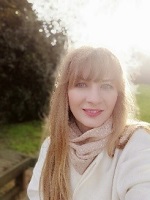 Roxana, Senior Brand Manager:

I joined Church & Dwight UK Ltd in 2018 as a Brand manager for a newly acquired brand. I immediately witnessed and was part of a strategy of expansion and growth. This vision is fundamental to the company and makes working here an exciting experience as it gives you the opportunity to make a difference. I have now progressed to Senior Brand Manager. I have learnt a great deal in my time here and this has given me the opportunity to grow with the support of my team. Church and Dwight UK Ltd is a truly fun and friendly environment to work in.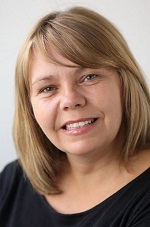 Linda, GMG Sales & Operations Manager – Cross Functional:

I began my career at Church & Dwight UK Ltd in November 2005. I have always been in the Global Markets Group (GMG), (Export). I have had many roles within the department as the Company has grown and expanded their portfolio. GMG has had double digit growth year on year, which is both exciting and demanding. I like working here at Church and Dwight UK Ltd because I have the freedom to bring new ideas to the Company. I have stayed at Church and Dwight UK Ltd because of its positive culture where I feel supported and where I can progress. The highlight of my time here is the yearly conference that we hold each year for our GMG distributors. Church and Dwight UK Ltd is a great place to work!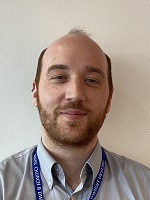 James, Continuous Improvement Manager:

I have worked at Church and Dwight UK Ltd for seven years. I joined the Company after completing my University degree. I have stayed at the company as every year has given me a new challenge, from building new teams to working on production automation projects. I have worked with various people from different departments and this has allowed me to grow. The company has supported me in my career ambitions, I started here as an Operative and worked my way up to Line Leader. I then had the opportunity to work in a different department on a secondment. Once back from my secondment I became a Shift Manager and now I am Continuous Improvements Manager.I have enjoyed the fast-paced growth and continuous development Church and Dwight UK Ltd has seen in the production department.